Tree & Stump Removal
While we prefer to utilize our expertise to preserve trees, there are instances when tree removal becomes necessary. High-risk trees, the poor condition of a tree, or a tree's location are all potential reasons for removal. Our crew is highly trained in the proper procedures and techniques to safely and efficiently remove trees and stumps. Owner / supervisor is onsite at all times. Insured for the protection and peace of mind of the customer.
Tree removal is one of the most hazardous aspects of tree cultivation. Often, tree workers must remove trees growing in confined spaces near homes, utility lines, and other sensitive areas. Tree removal requires considerable experience and training to be done safely and without causing damage to the site.
If you're interested in having Oscar Ramoz Tree Care for tree or stump removal, call (210) 804-1961 or (210) 422-1769 to request a Free Consultation and Project Estimate.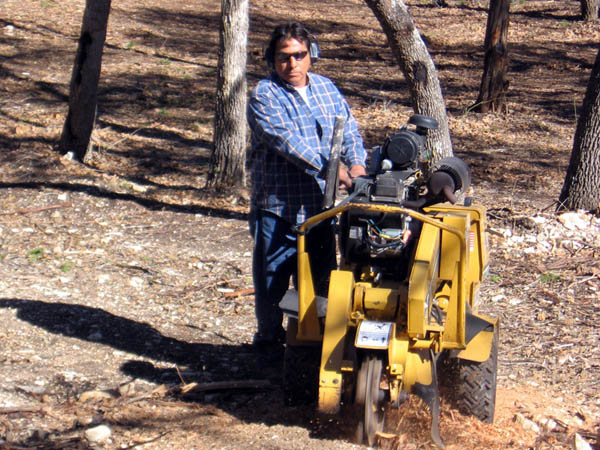 Stump Grinding
Email: OscarRamozTreeCare@yahoo.com
24-Hour Emergency Service Available