Licensed Professional Tree Care
For over 30 years, Oscar Ramoz has been helping customers realize the maximum aesthetic and economic benefits from their trees. We are committed to delivering quality work, dependable service and budget conscious solutions to enhance and protect the value of our clients' tree investment.
Our committment to excellence ensures that our clients receive the most efficient, value-oriented service available. We are licensed by the City of San Antonio and accredited by the San Antonio Better Business Bureau (http://www.sanantonio.bbb.org).
Oscar Ramoz Tree Care is responsible and liable for all property damage or bodily injury that may occur during the rendering of services.
We provide free consultation and project estimates. We're here to provide the answers, ideas and solutions you need to give your trees the proper care they deserve. Our experienced crew will go the extra mile to assure your understanding and satisfaction, while taking you through the consultation process.
If you're interested in having Oscar Ramoz Tree Care provide expert tree trimming and care for your home or business, call (210) 804-1961 or (210) 422-1769 to request a Free Consultation and Project Estimate.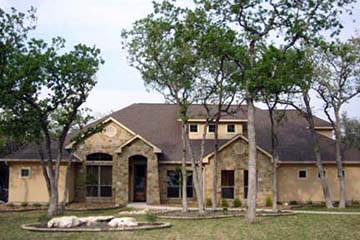 Properly Pruned and Maintained Trees
Email: OscarRamozTreeCare@yahoo.com
24-Hour Emergency Service Available